The Behavioral Plasticity Research Institute (BPRI) is a virtual institution funded by the National Science Foundation (NSF) that promotes interdisciplinary research and takes a multifaceted approach to studying the behavior, physiology, genomics, ecology, and evolution of locust species that undergo phase transitions. The BPRI Student Leadership Council is pleased to announce an upcoming research symposium on phenotypic plasticity, which will be held on May 15-16, 2023, at the Ting Tsung and Wei Fong Chao Foundation Conference Center, located on the seventh floor of the Jan and Dan Duncan Neurological Research Institute (NRI) in Houston (1250 Moursund St., Texas 77030).
This symposium will bring together top experts from various fields, including genomics, epigenomics, transcriptomics, neurophysiology, behavior, ecology, microbiology, and evolutionary biology, to share their insights and knowledge about phenotypic plasticity. The symposium's objectives include:
To foster opportunities for networking, collaboration, and idea exchange among researchers interested in phenotypic plasticity, to advance the understanding of phenotypic plasticity.
To encourage exploration and discussion of integrative research ideas, with the goal of enhancing collaborative research both within and outside of the BPRI.
To disseminate research initiatives, strategies, and outcomes of the BPRI to a broader audience to increase awareness of the institute's work and its impact.
Speakers
Join us for an exciting opportunity to interact with researchers in the field of phenotypic plasticity! Register for the BPRI Research Symposium 2023 before April 1, 2023, and submit an abstract for poster or oral presentations before April 15th, 2023.
Registration
Registration for the symposium is open to anyone interested in learning about phenotypic plasticity. A registration fee of $120 will be collected on the first day of the symposium from non-BPRI members. This fee covers the cost of the conference dinner, the lunches and coffee breaks. BPRI members, external advisors, and keynote speakers do not need to pay a registration fee for the event. The fee may be waved for those who choose not to participate in the scheduled meals. Virtual participation is also available for those who are unable to attend the Symposium in person.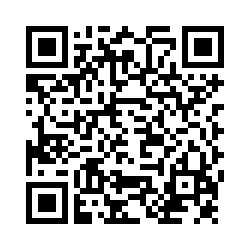 Conference agenda
Please see the linked PDF file.
Abstract guidelines
Abstracts must be related to the symposium theme of Phenotypic Plasticity or a closely related research theme.
Summarize your work by stating the research objectives, findings or results, and conclusions.
Keep your abstract limited to 250 words (no more than 1500 characters) and do not include pictures or figures.
Abstracts applying for oral presentations will be reviewed by the organizing committee to identify those most relevant to the BPRI Research Symposium.
Accepted oral presentations should be 10 minutes long with 2 minutes for questions.
All abstracts for the BPRI Symposium must be submitted electronically.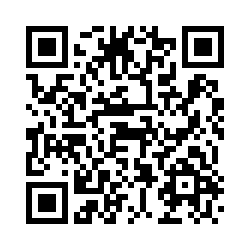 Important dates
Abstract submission deadline: April 15, 2023
Acceptance notification: April 30, 2023
Full presentation submission deadline: May 7, 2023
Venue
The BPRI Research Symposium on phenotypic plasticity will be held on May 15-16, 2023, at the Ting Tsung and Wei Fong Chao Foundation Conference Center, located on the 7th floor of the Jan and Dan Duncan Neurological Research Institute (NRI) at Texas Children's Hospital, 1250 Moursund St, Houston, TX 77030.
Transportation
If you plan to drive to the conference, please note that you may need to purchase visitor permits for the Texas Medical Center, which cost between $15 and $19 per day. The closest parking garage is Garage 6, located behind BCM. For more information about parking at the Texas Medical Center, please visit this link.
Alternatively, shuttle services and a light rail are available to reach the Texas Medical Center. For more information on transportation options, please visit the TMC website.
Hotel accommodations
There are many hotels located close to the Texas Medical Center. For your convenience, we have provided a list of hotels that are within walking distance to the conference venue:
Contacts
For logistics information please contact Richard Dewell, Ph.D., BPRI Research Coordinator, Cell: 225-772-7920 or email: dewell@bcm.edu
For other inquiries please contact Taniya Jayani Koswatta, Ph.D., BPRI Education Coordinator, Cell: 979-204-3209 or email: taniya.koswatta@ag.tamu.edu
Organizing committee
Alexis Acoff, MS student, Southern Illinois University Edwardsville, email: aacoff@siue.edu
Audélia Mechti, Ph.D. student, Texas A&M University, email: audelia.mechti@tamu.edu
Doris Ling, Ph.D. student, Washington University in St. Louis, email: dling@wustl.edu
Jiayi Luo, Ph.D. student, Baylor College of Medicine, email: jiayi.luo@bcm.edu
Mehreen Tahir, Ph.D. student, Arizona State University, email: smtahir2@asu.edu
Muchun Niu, Ph.D. student, Baylor College of Medicine, email: mniu@bcm.edu