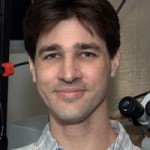 Richard Dewell, Baylor College of Medicine
Richard Dewell is a Research Assistant Professor in the Department of Neuroscience at Baylor College of Medicine. His research focuses on visual collision avoidance behavior in insects. In addition to pursuing his own research, he is currently the Research Coordinator of the BPRI assisting the Executive and Research Committees.
Millicent Oyugi, Texas A&M University
Millicent A. Oyugi has a B.Sc. in Agricultural Education and Extension, an M.Sc. in Agricultural Extension, and a Ph.D. in Agricultural Communication and Education. She previously worked as a postdoctoral researcher at the University of Georgia and as an assistant lecturer in agricultural education and extension at Egerton University in Kenya. Millicent is an enthusiastic instructor with thirteen years of experience developing and implementing diverse course syllabi in agricultural education, communication/extension, and other research methods courses.